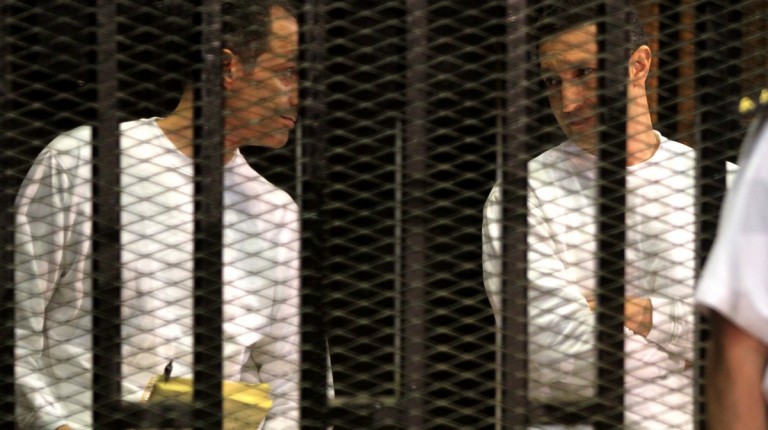 By: Nada Badawi
A number of Saudi and Egyptian businessmen have decided to freeze their direct and indirect investments in Egypt.
They include Abdel Rahman Al-Sharbatly, the owner of the City Stars mall, Hesham El-Sewedy, a Saudi-Egyptian, Suleiman Abu Nami, the biggest investor in the Egyptian Exchange (EGX) over the past 20 years, and CEO of EFG Hermes and son of Mohamed Hassanein Heikal, Hasan Heikal.
The decision came in response to Prosecutor General Tala'at Abdallah's decision to ban the businessmen from travel and to freeze their investments due to violations made against rules of the stock market.
The prosecutor's decision is part of the ongoing investigations of the sale of the Al Watany Bank of Egypt (AWB), in which former President Hosni Mubarak's sons, Alaa and Gamal , and five others, are on trial.
The move on the part of the businessmen was regarded as an attempt to put pressure on the Egyptian government, an official from a stock market investment fund said.
The EGX submitted the names of the 21 Egyptian and Saudi businessmen to key financial institutions on Sunday.
An unnamed Saudi businessman reported to the media, saying: "Some of us have never dealt with Gamal Mubarak at all, yet our names were intentionally dragged into the case without justification."
"Some of us have invested in business projects in Sharm Al-Sheikh worth $5bn, but after the prosecutor has made his case… [we are] bound to cease… [our] projects," he continued.
The list of those banned however, was submitted to brokerage companies Misr for Central Clearing, Depository and Registry, and the Department for Portfolios and Investment Funds.
Those included in the ban are Ayman Fathi Hussein Suleiman, chairman of AWB; the two sons of former President Hosni Mubarak, Alaa and Gamal; Alaa Mubarak's wife Heidi Rasekh; and former Information Minister Anas Al-Fiqqi.
The AWB case began in May 2012 when Gamal and Alaa, along with other officials from the bank's board, were referred to a criminal court for being charged with violating the stock market and the Central Bank of Egypt rules to illegally profit from trades on shares of AWB.
"The decision can also be attributed to the mismanagement of economic affairs in Egypt and the lack of protection for serious investors, who are sometimes even intentionally targeted," said another official from a stock market investment fund.
After successfully growing in the footsteps of a promising economy back in 2007, AWB established itself as a leading bank for the medium-sized institutional segment within the market.