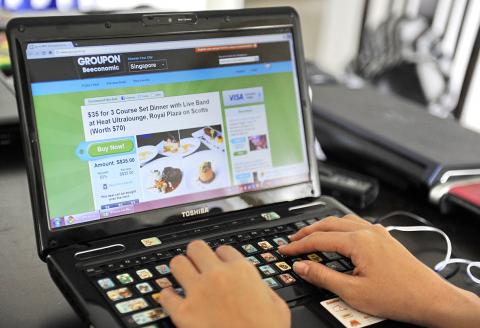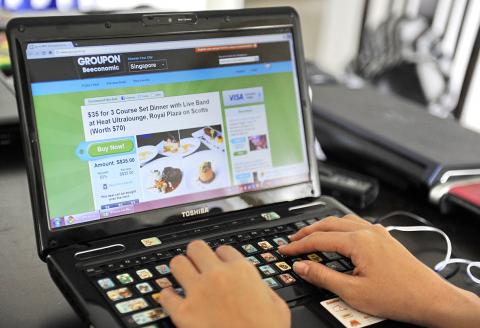 A recent study conducted by internet shopping company, One Card, on the state of internet commerce in the Arab world, found that 61% of internet users in the region search and review products online before purchasing them, while 43% of internet users make purchases online.
The study also revealed that women make up 32% of online purchasers, with men making up 46%.
Fifty-three percent of purchasers were over the age of 35; 25% between the ages of 25 and 35; and 41% between the ages of 16 and 25; with another 31% being younger than 16.
It was reported that the Digital Marketing Arts Academy will be holding its third annual regional conference in Egypt on 19 and 20 March, during which time it will seek to discuss the company's success stories, and to demonstrate their experience in the field, in addition to shedding light on new mobile phone technology. The conference will be attended by a number of prominent businessmen and industry leaders working in different sectors throughout the Middle East, including Chat Whitman, founder of the American Edge Rank Charter Program, known throughout the world for managing a number of internet social networking sites.
A number of other digital marketing pioneers are expected to speak at the conference, including Ahmed Sabri, president of the board of directors for IT Vision; Ashraf Ghazi, general director for SM Radar; Mohamed Nabil, digital marketing director for the Americana Group in Egypt; Mohamed Abul-Fotouh, Nestle's digital marketing director for North and East Africa; Fayyiz Abu Awad, executive President of the Middle East and North Africa Division for Air Push, a mobile phone advertising company; Abdallah Asil, executive president of Oferna; Abd Al-Latif Ulama, executive President of Deal n' Deal; and Omar Al-Shay, general marketing director for Dot Com Egypt.
Sabri, when asked about investment in the region, particularly in Egypt, said: "We are still working to attract leading world figures in the field of digital marketing, in addition to shifting our focus onto new sectors for the purpose of marketing consumer resources and electronic commerce. We know that the future of advertising will take place on mobile phones, a fact which will help shape the strategies and plans of a number of international companies working in the field for years to come."
He added: "The rate of advertising via mobile phones in Egypt is weak compared to other Arab countries in the region such as Saudi Arabia, the United Arab Emirates and Jordan, despite the fact that Egypt places first in terms of regional countries whose mobile phone users buy and purchase smart phone applications."
Mohamed Arab, director of the Digital Marketing Arts Academy, said that "the conference will seek to improve the quality of workers operating in various industries within Egypt's marketing sector, by focusing on 3 primary tactics: the first being to share our success stories with international brands and companies, the second being to shed light on new advertisement technology operating on social networking sites on the internet, third being to unveil the advantages of advertising on mobile phones and their expected returns".
Recent international statistics released by the company Kenshoo, showed that 20.3% of Facebook's advertising revenues came via mobile phones.
The study further showed that 71% of these payments came via Android, with Facebook beginning to first use advertisements on mobile phones beginning in March 2012.