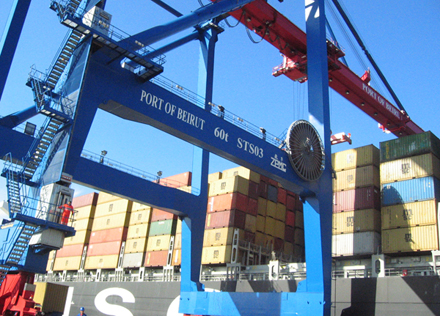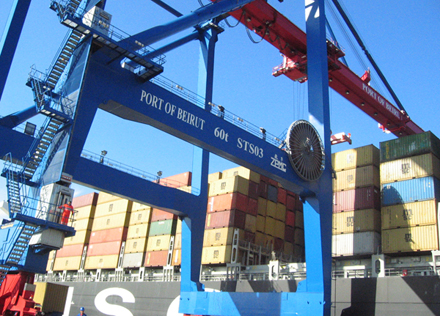 By: Mohamed El-Atrooche
Customs publications procedures to Libya will continue until security is stable at the western borders, said Head of Egypt Customs Authority (ECA) Mohamed El Salhawy.
El Salhawy added that this was a move to avoid smuggling.
The ECA released a number of publications that reported a decrease in trade on some low-priced items by land, in addition to foodstuffs. Commodities such as cigarettes, textile and others are transported by sea.
Ahmed Mostafa, a representative for bureaucratic workers responsible for customs publications procedures, said that the continued operations of customs publications for transit trade significantly affected the size of containers traded via transit, which represents 30% of the business.
"Egyptian ports lost most of their transit supplies," said Mostafa, "as some suppliers shifted their trade activities from Egyptian ports to ports located in Lebanon, Turkey and other countries.
He pointed out that around 6,000 containers enter Libya via ports located near Egypt.
On the other hand, Secretary of the Alexandria Free Zone Investors Union Saad El Rayyes, stated that a change in the course of trade transit from Egyptian ports to others is expected due to the rise in prices of freight shipments by sea compared to those by land. This is not to mention the long hours involved in shipping by sea.
"It is in Libya's advantage to purchase directly from elsewhere," he said, "since importing from Egypt will cost more than it will benefit, given the current uncertain situation on the borders."
He clarified that Libyan customs used to be transferred to the client through the Salloum border crossing in 48 hours; whereas, it takes 15 days for the customs to reach European ports.
"The cost of shipping one container is $50,000 dollars, which means that the percentage of shipping is 5% of its total cost," he added.
However, land shipment costs $500 dollars per container, which is 1% of the shipment, a 4% difference in the value of shipments that Egypt exports.
He demanded the exclusion of exporting companies in the free zone from implementing the customs publications procedure of transit trade for international companies that produce batteries and tires.
This is to avoid penaltie against the international companies.
International tire companies own stocks worth millions of dollars, and provide Egypt and North Africa with tires and batteries.
Alexandria Free Zone Investors Union sent a memo to El Salhawy, listing losses incurred by companies due to the decision to cease land shipment via transit and free zone areas.