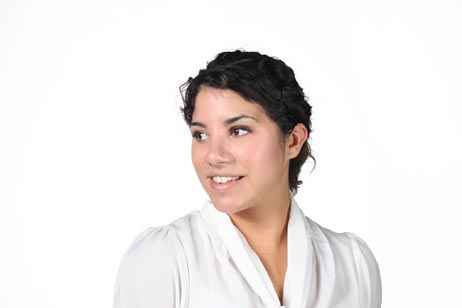 Original sin: Where did Arab economies go wrong?
By Farah Halime, Rebel Economy
Arab economies have become addicted to "unearned income streams" including fuel exports, foreign aid, and remittances. This fragile social contract has led countries across the Middle East and North Africa to increase subsidies on fuel and food at times of social unrest.
This is their "original sin" and is fast becoming a liability, say economists Adeel Malik and Bassem Awadallah in this important paper for the World Development journal recently made available to the public.
"External revenues—whether derived from oil, aid, or remittances—profoundly shape the region's political economy" which only serves to "stifle economic and political incentives, turning economies away from production to patronage."
So as a result, on a per capita basis, the Middle East and North Africa received the highest overseas development assistance in 2008 ($73 compared to $49 in sub-Saharan Africa), the paper says. North Africa has consistently been the largest recipient of net aid per capita since 1960s (see table). These aid flows are largely driven by geo-political considerations.
The authors point out that despite the differences in cultures, economies and geographies across the Middle East and North Africa (Algeria to Syria for example), there are "at least five common denominators that cut across commonly recognised conceptual boundaries—for example, whether an Arab state is a monarchy or a republic, labour-scarce or labour abundant, resource-rich or resource-poor".  One of these is the dependence on exports and aid. They spell out the other connecting factors:
"First, all across the Arab world both economic and political power is concentrated in the hands of a few.
Second, the typical Arab state can be characterised as a security state; its coercive apparatus is both fierce and extensive.
Third, the broad contours of demographic change and the resulting youth bulges are fairly common across the region.
Fourth, Arab countries are mostly centralised states with a dominant public sector and, with few exceptions, weak private enterprise."
So what went wrong?
Malik and Awadallah go back to the Ottoman empire where centralised bureaucratic rule worked hard to prevent the emergence of autonomous social groups, and therefore valuable and profitable connections across the region and a strong private sector:
"The Arab world has inherited an unfavourable and divisive legacy. The roots of a weak private sector run deep in history. Merchants were politically weak under the Ottomans.
A robust private sector was more feared than favoured. When business thrived, it remained effectively in the hands of foreign merchants and local minorities. This was politically expedient: foreign merchants benefited from the economic privileges granted by rulers, but seldom challenged their authority.
The breakup of the Ottoman Empire into a multitude of independent states created new political boundaries, but, over time, these became permanent economic boundaries."
The consequence of this divide meant that when globalisation was unavoidable, Arab economies did not integrate with one another but only with global structures of trade and finance.  It's no surprise then that trade agreements in the MENA region are well below the global average.
The key concluding questions is: can the region harness its natural geographic strengths to build a future based on trade and production, or does it fall back on the geography of rents and patronage?  Access to the coast, Europe and a large labour force are attractive opportunities that emerging markets would jump at. So why has the Arab world failed to integrate?
Revolutions across the region are an "apt reminder that the prevailing model has reached its expiry date", they say.
"This model built on oil and aid fortunes—and a leviathan state—is fast becoming a liability."