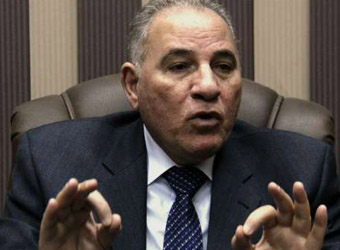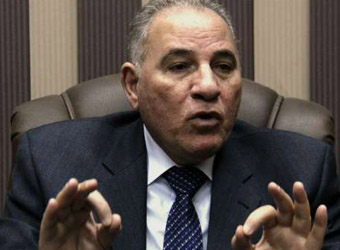 Head of the Judges' Club Ahmed El-Zend filed a complaint to the Supreme Judiciary Council (SJC) on Thursday, against Chancellor Mostafa El-Husseiny, the chief prosecutor for the public funds prosecution authority.
El-Zend accused El-Husseiny of insulting him and disclosing confidential investigations against the club head.
In his complaint, El-Zend called for waving El-Husseiny's judicial immunity in order to conduct investigations into false statements he made to media outlets.
El-Husseiny previously requested that Prosecutor General Tala'at Abdallah remove immunity from El-Zend in order to investigate charges filed that he illegally obtained over 180 feddans of land in Masra Matruh.
Pan-Arab satellite news network Al-Arabiya reported that Abdallah accepted El-Husseiny's request to waive El-Zend's immunity on Thursday night, adding that the prosecutor general submitted the request to the SJC.
However, the prosecutor general's media office denied El-Husseiny's claims a few hours later. El-Zend used the denial to file his complaint against El-Husseiny for issuing false statements.
By law, judges and chancellors are granted judicial immunity which protects them from criminal investigations unless this immunity is waived by the SJC.
El-Zend also claimed that El-Husseiny had made several offensive statements before, adding that he should have stepped down from supervising investigations against the club head, citing the chancellor's bias.
El-Zend had repeatedly called for the dismissal of Prosecutor General Abdallah, who was appointed by President Mohamed Morsi, explaining that his appointment was illegitimate.
Members of the Judges' Club marched to Abdallah's office in Downtown Cairo several times during the past three months, demanding his resignation. Prosecutors also surrounded Abdallah's office to make the same demand.
Reacting to pressure, Abdallah resigned on 18 December, before he went back on his decision and resumed working a few days later.