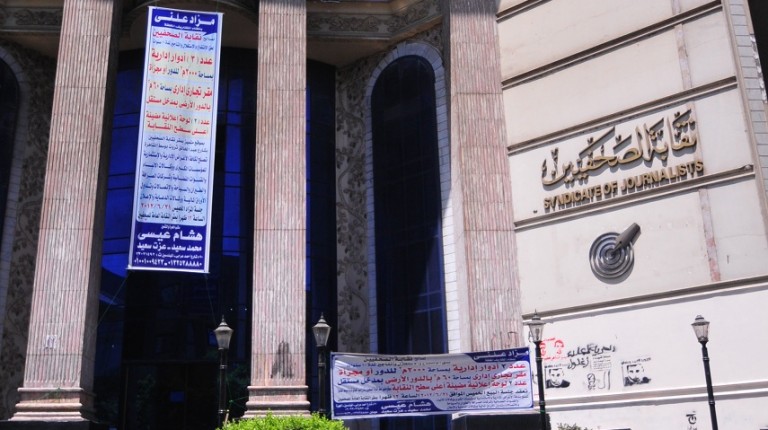 The window for applying for the board elections of the Press Syndicate was closed Wednesday at noon.
Diaa Rashwan, director of Al-Ahram Centre for Political and Strategic Studies (ACPSS) and Abdel Mohsen Salama, managing editor of state-run Al-Ahram newspaper, are the most prominent contenders for the chairman position of the syndicate.
Five syndicate members applied for the chairman post, reported Al-Ahram. Apart from Rashwan and Salama, the candidates include: Sayed Al-Iskandarani and Noura Rashed of Al-Gomhoreya newspaper, and Mohamed Maghraby Ahmed of Al-Shaab newspaper.
Forty other syndicate members are running for other positions within the board.
The current chairman of the Press Syndicate, Mamdouh Al-Waly, announced on Wednesday that he shall not run for the coming elections. Al-Waly cited his position as chairman of the board of directors of Al-Ahram newspaper as a reason for not running for the elections.
He also added that "the unnatural atmosphere at the syndicate" held him back from running for the elections.
The elections were scheduled to be held in October, but differences among board members caused them to request the elections be held earlier, Al-Waly said. They were rescheduled to take place in early March.