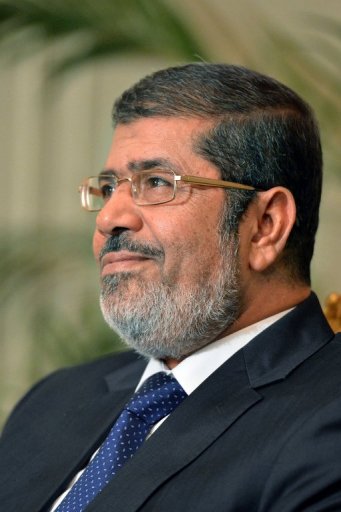 A lawsuit was brought on Thursday against President Mohamed Morsi, Prime Minister Hesham Qandil, and leading figures from the Ministry of Interior, accusing them of attempting to murder Popular Current member Mohamed El-Gendy.
The lawsuit was brought by Mohamed Abdel Aziz, a lawyer at the El Nadeem Centre for Rehabilitation of Victims of Violence.
El-Gendy, a member of the Popular Current, was reportedly kidnapped from the Qasr Al-Nil Bridge early in the morning of 28 January and was found at the intensive care room of the Red Crescent hospital on 31 January.­
According to Abdel Aziz, the hospital report claimed that El-Gendy entered the hospital on 27 January as a result of injuries sustained during a car accident.
Abdel Aziz claimed that security forces kidnapped El-Gendy on 28 January, before taking him to El-Gabal El-Ahmar security camp where he was tortured for three days. Abdel Aziz added that marks of torture are visible all over El-Gendy's body, claiming that these signs are enough to prove the hospital's deception: "If he entered the hospital on 27 January following a car accident, why didn't the Qasr Al-Nil police station inform us about him on 28 January? He was at Qasr Al-Nil Bridge until the early hours of 28 January. The hospital is trying to forge the truth."
Abdel Aziz accused Morsi, Qandil, Minister of Interior Mohamed Ibrahim, and leading figures at the ministry of torturing El-Gendy and attempting to kill him, adding that the Red Crescent hospital forged their reports to hide the fact that El-Gendy was detained and tortured for three days before being admitted to the hospital in a critical condition.
Heba Yassin, media spokesperson for the Popular Current, said El-Gendy is currently suffering from a brain haemorrhage and several fractured ribs in addition to fractures in his jaw and marks of torture on his head. "Mohamed is an example of police brutality," she said. "He is a tour guide, not a thug; he is peaceful, not violent."
Yassin said her organisation searched for El-Gendy for three days before they knew he was admitted to the Red Crescent hospital. She claimed that people detained at the El-Gabal El-Ahmar security camp affirmed that El-Gendy was held in custody there and tortured by police officers for three days.
The Ministry of Interior could not be reached for comment on these claims.