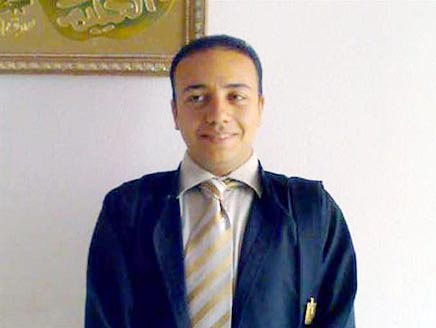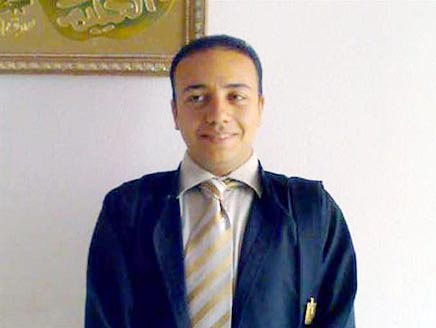 The trial of an Egyptian lawyer accused of drug trafficking in Saudi Arabia has been postponed – for the third week in a row – until 15 January.
Ahmed Al-Gizawy has been in Saudi jail since his arrest in April at King Abdulaziz International Airport on his way to perform umrah (minor pilgrimage). Saudi authorities alleged he was in possession of roughly 21,000 Xanax anti-anxiety pills; illegal in Saudi Arabia.
The General Court in Jeddah on Wednesday stated the latest postponement was for further study of the case, state-owned Al-Ahram reported.
"There is no justification for the postponement," Al-Gizawy's wife Shahenda said after the trial. "The case is over; all the evidence incriminating Al-Gizawy has been refuted. He submitted evidence proving his innocence."
Two weeks ago, the legal adviser to the Egyptian consulate in Jeddah, Yasser Alwani, revealed for the first time that the packets of milk in which the drugs were allegedly found had a production date of 20 April 2012. Al-Gizawy was arrested on 17 April; three days before the milk packets were produced. Alwani is currently providing legal counsel to Al-Gizawy, who is defending himself in court.
His family expected the court to rule at that hearing two weeks ago, but a ruling was postponed for a week to allow the prosecution to consider this new evidence. Last Wednesday, during a hearing that lasted minutes, the prosecution announced they would not require further hearings. The session was then adjourned for another week.
"All those postponements mean one thing; they want him to remain in jail as long as possible," Shahenda said.
Al-Gizawy's family claims the lawyer's health has seriously deteriorated. He was transferred to a prison hospital almost a month ago. Al-Gizawy had previously claimed that he had been tortured during his interrogation and detention, but the presiding judge determined there was no evidence to support this allegation.
"We have continually demanded his medical records, but to no avail," Shahenda said. She stated she had tried more than once to meet with a representative from the Ministry of Foreign Affairs or the presidency but they had declined to meet her.
Al-Gizawy had previously worked to improve conditions for Egyptians living and working in Saudi Arabia. Human rights groups have pointed at his activist track record as political motivation for the Saudi Arabian government to detain him.
Additional reporting by Basil El-Dabh