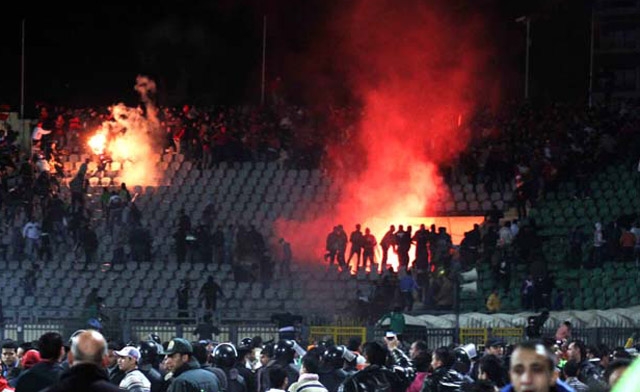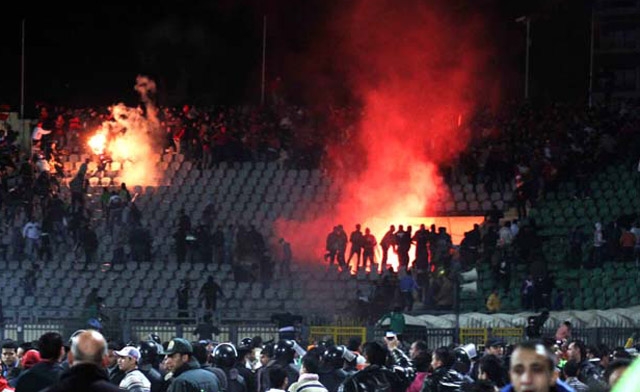 More than 50 were injured after clashes erupted between Port Said University students and Ultras Al-Masry over allegedly offensive graffiti drawn on a student residence.
On Wednesday, members of the hardcore football fan group broke into the dorms of the Port Said University and attacked students, who were fans of Al-Ahly club. The Middle East News Agency (MENA) reported that students flew Ahly flags out of the windows of the building.
Al-Masry fans and students threw stones and even Molotov cocktails at each other. The injured were transferred to Port Fouad public hospital and most of them were discharged.
Employees at Port Said University declined to comment.
Ahmed Omar, spokesperson of the Ministry of Health, was quoted as saying that 64 people were injured on Wednesday evening.
The Minister of Interior has issued a statement saying that police have been deployed around the university dorms. Security forces have set up a cordon between the two sides.
The statement says that quarrels have led to the injury of "a small number of people from both sides and a number of policemen.
"The security forces are currently intensifying efforts and collaborating with executive authorities in Port Said to control the situation and prevent further escalations."
In February 2012, at least 74 football fans Al-Ahly club were been killed after a football match between Al-Masry and Al-Ahly, which became known as the Port Said massacre.
A court is expected to rule on the incident on 26 January.