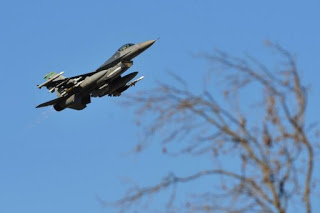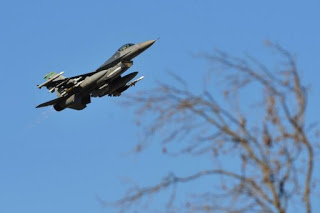 More than six fighter jets flew over Giza on Sunday.
Presidential sources said it was only "routine training" conducted by the Supreme Council of Armed Forces (SCAF).
On 13 November, jets were seen flying over a number of Egyptian cities. At the time SCAF's official spokesperson Ahmed Ali said "there are manoeuvres taking place between air forces and defence forces on different strategic directions."
The training was intended to prepare all elements to "protect the skies of the republic."
Ali said that during fighter training, people can expect to continue hearing the aircraft overhead until the end of the month.
SCAF has not issued an official statement on Sunday's flights.